My Photo Gallery
Nothing like photos to freeze a fragment of time into a simple square picture....
Here are some pics from my trip to New York City with the CHS/DLS Concert Choir during spring break and a few from a trip to Disneyland with my classmates. Click on the thumbnails to see full size picture.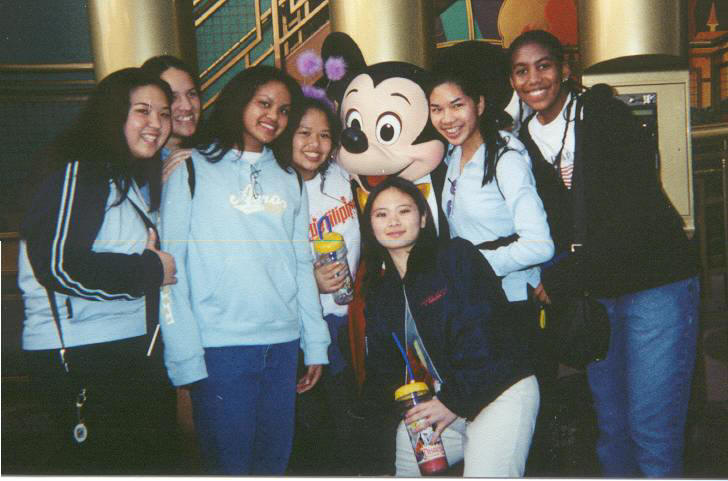 Oh Mickey, You're so fine!
My friends, Caitie, Kitty, Cassie D, Venisse, Jenny, Cassie M and me posing with the the big boss of Disneyland. I'm the third one from the left.
Home | About Me | Fact Sheet | Interests | Photo Gallery | Book Reviews | Grace's Journal
This site was last updated 05/03/02